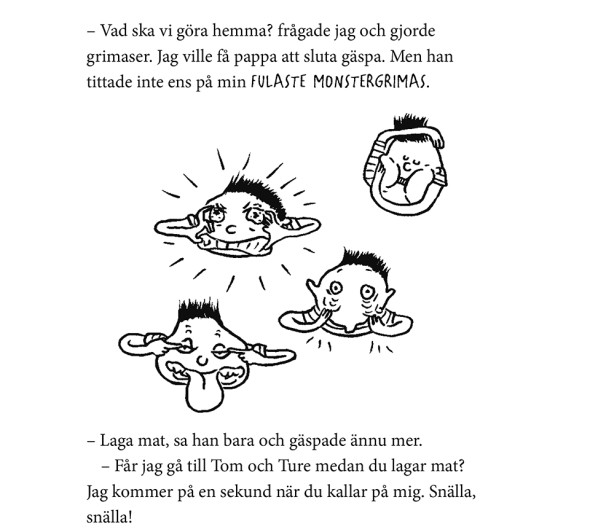 Our book Bruno 3000 is in the making…release date is 23:th of Agust, 2016!

There is some info out on Alfabeta's homepage about our new book, Bruno 3000. More info will be up soon.
The book is about Bruno, 8 years old, and his two twin friends. It has both a lot of humour and a lot of drama in it. Right now it is being prepared for print, and it will travel to the Bologna book fair in two weeks!